Discussion Starter
·
#1
·
I dragged my ass out of bed at 4:30am yesterday to head out to Phoenix International Raceway with a couple of the local Focus guys, and it was just fantastic. Got to ride along for 2 sessions, going through "NASCAR" 3 and 4 (on the oval) at over 100mph in a Focus is just a blast. I have a bunch of pictures as well as over an hour of video I shot with my new video camera. Video will be up later, here's a bunch of the pics.
Started with an early morning, arriving in the gates before 6am. Sunrise over the racetrack, no better feeling in the world...:biggrin: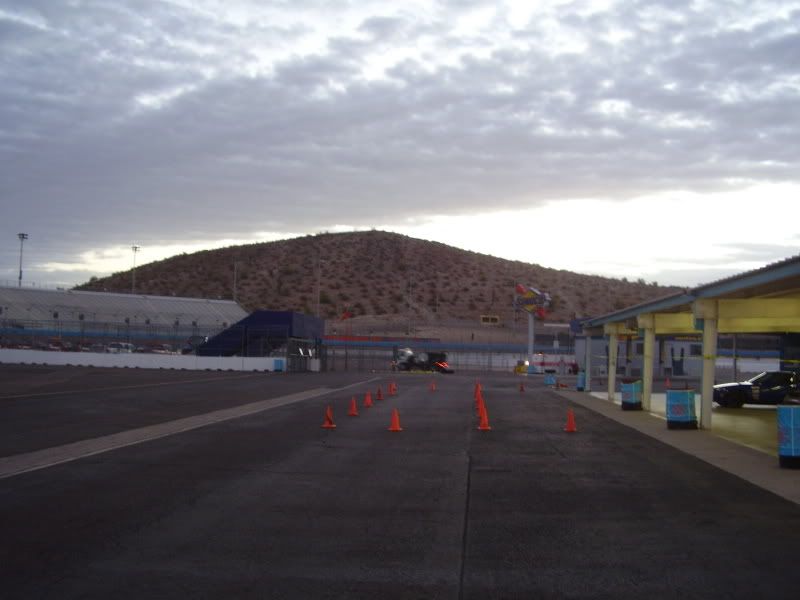 My friend Todd's Focus along with my Coug in the garages (I just pulled in to hold a place for another Focus)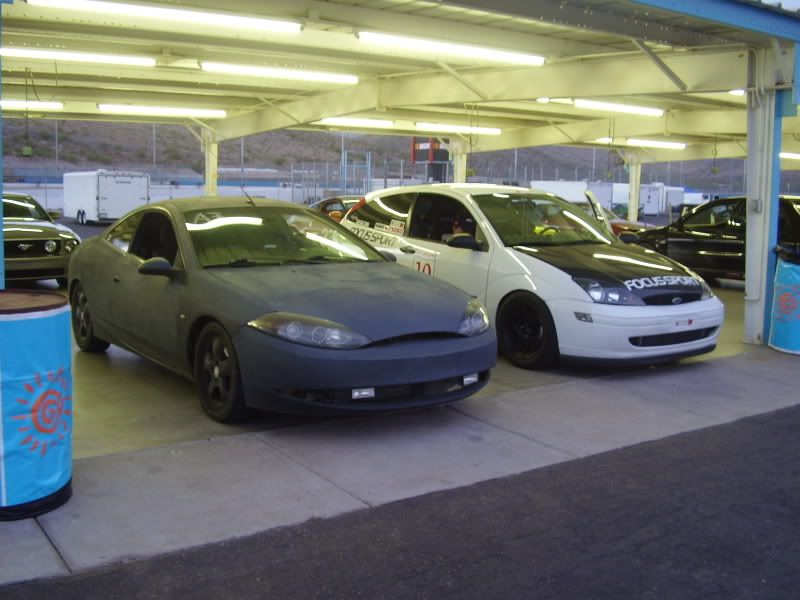 The two Focus competitors in the garage...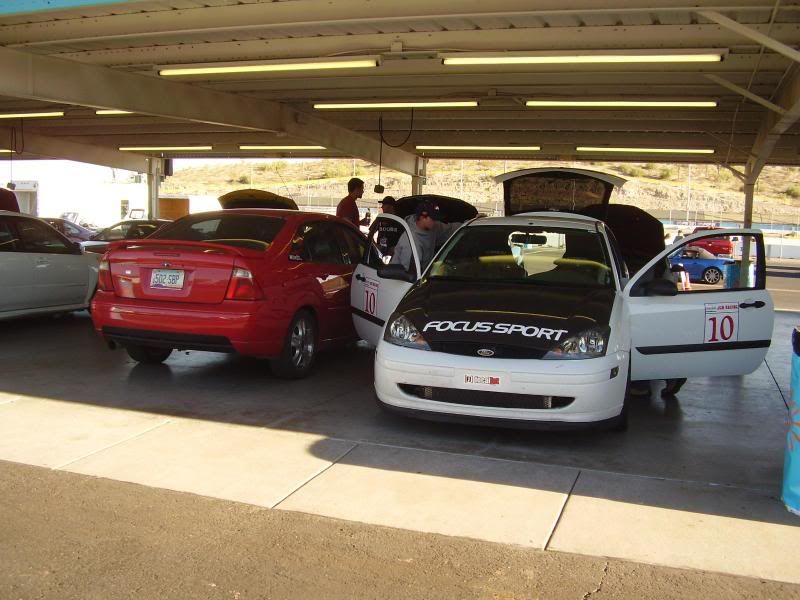 Todd on track...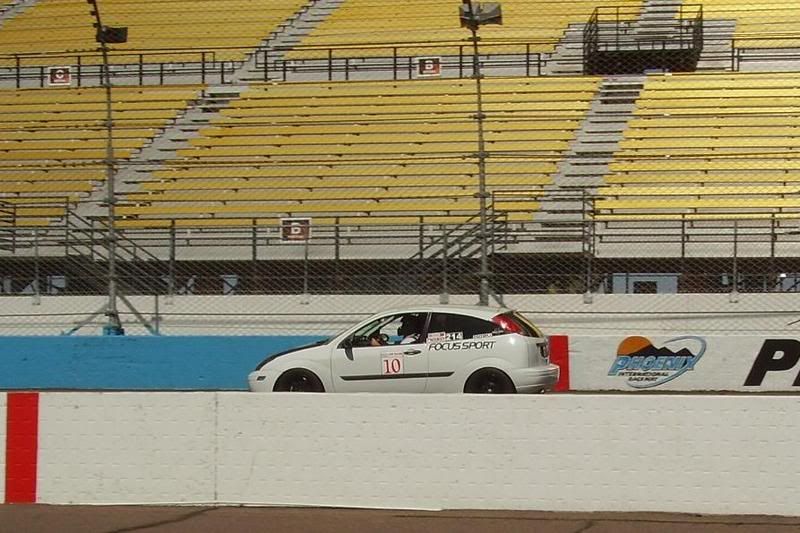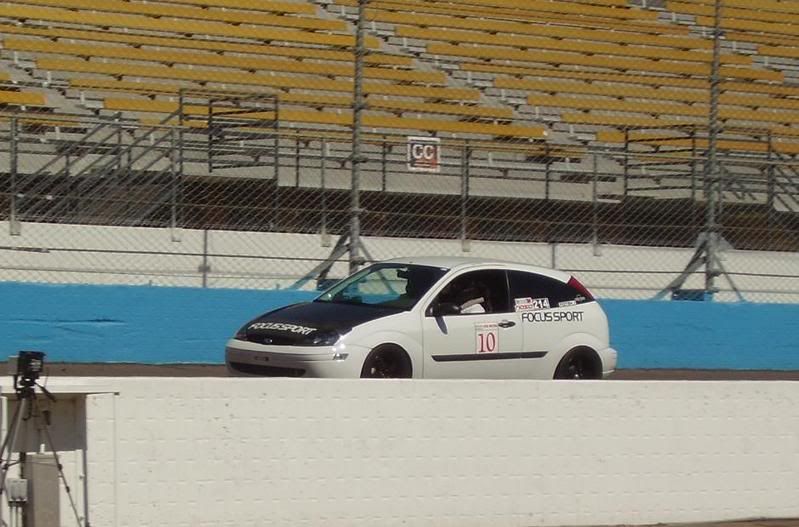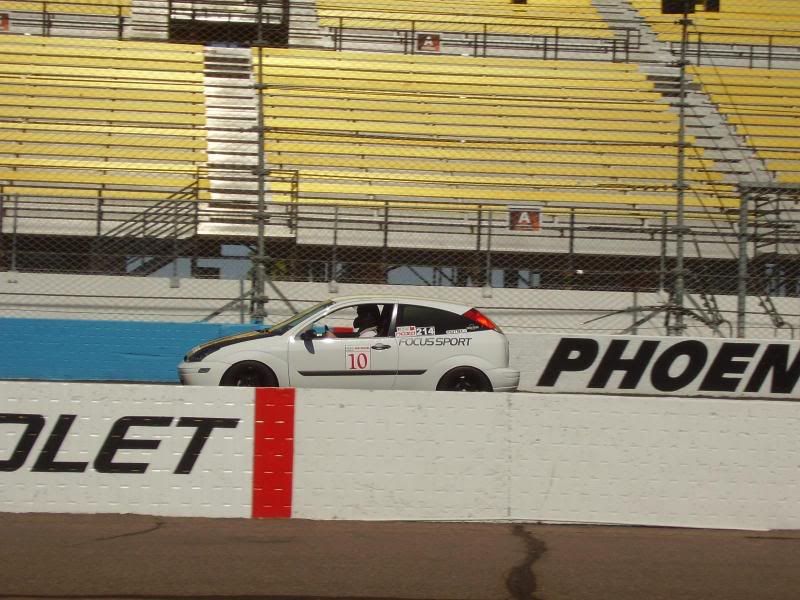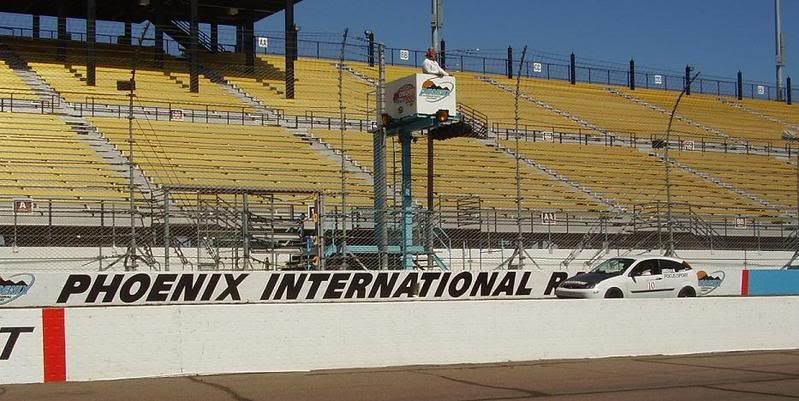 Brendan on track...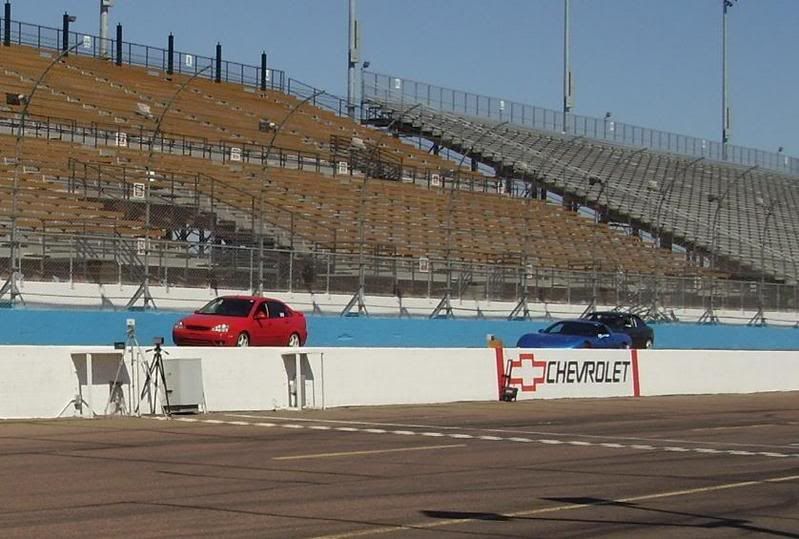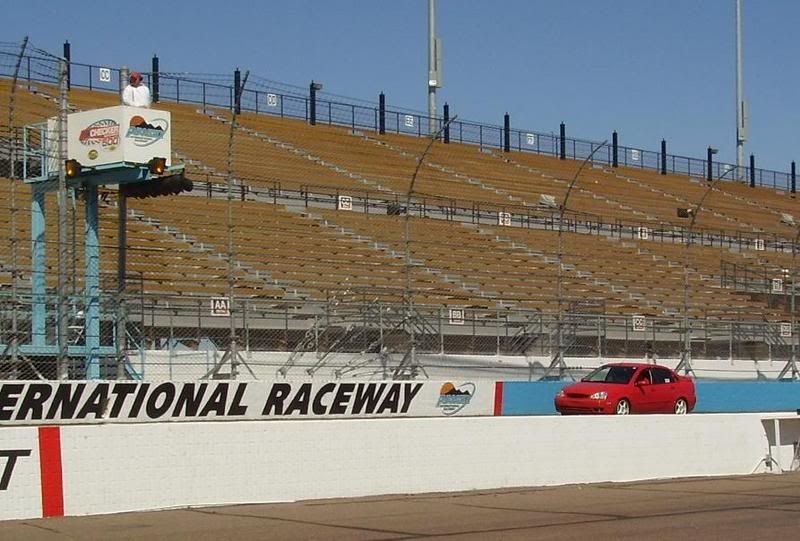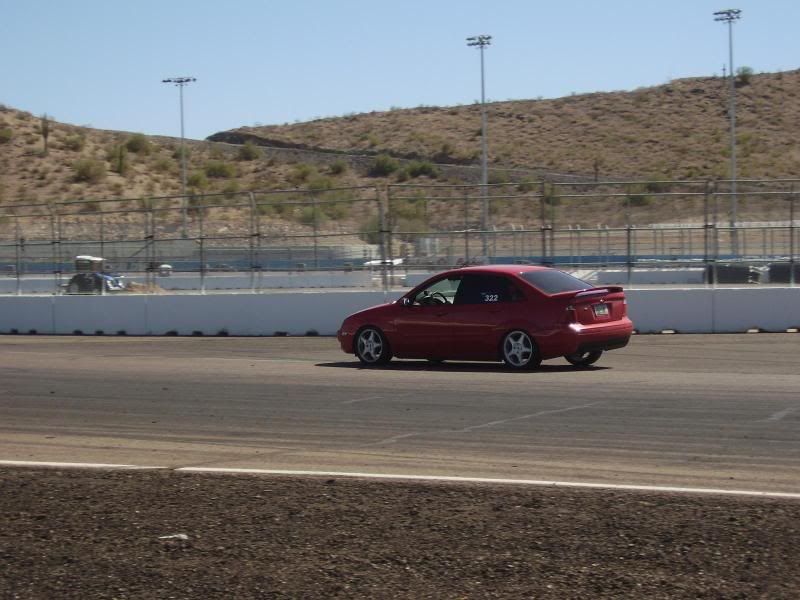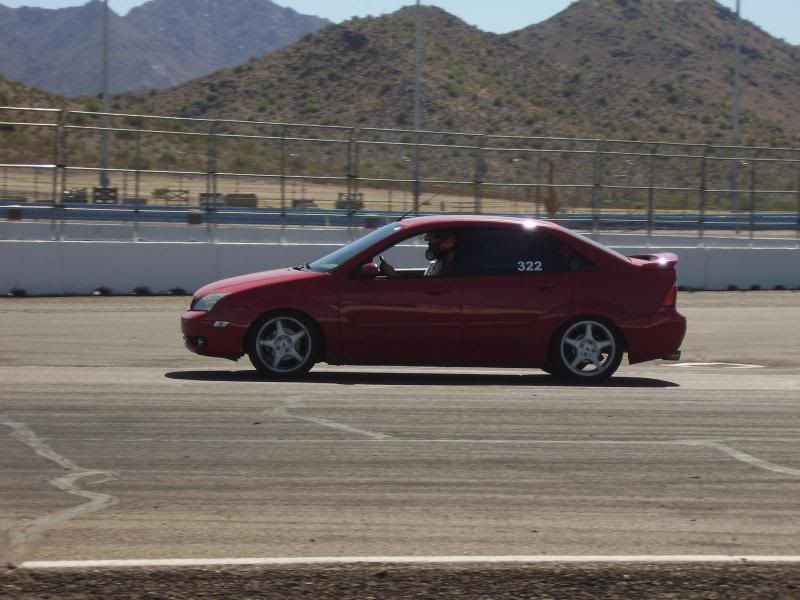 Gee, that dude in the passenger seat looks familiar (yeah, that was a crazy ride. Going through NASCAR turns 3 and 4, looking over at that SAFER barrier going by at 95mph, knowing I'd be the first one to get to it if anything happened...)
Hell yes, I'd give this ride 2 thumbs up!
Todd literally chewing up the rubber...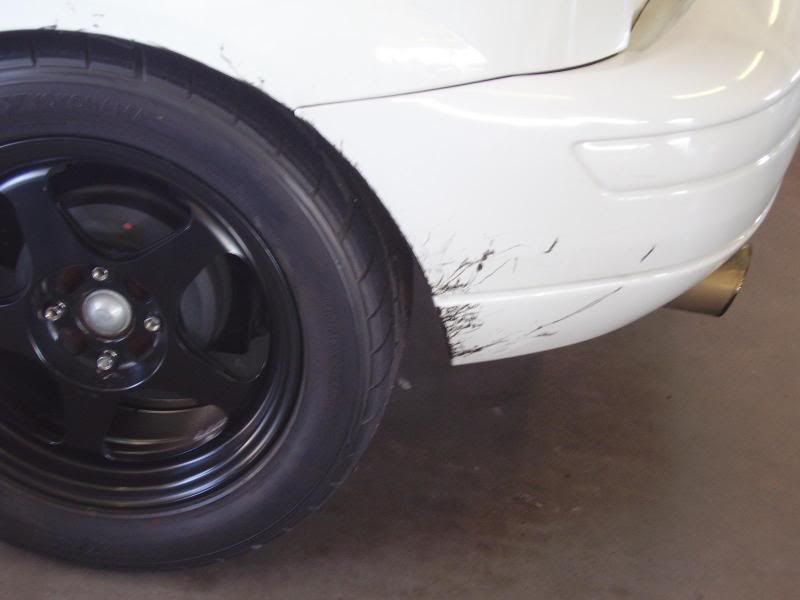 And the reason its so stinking fast...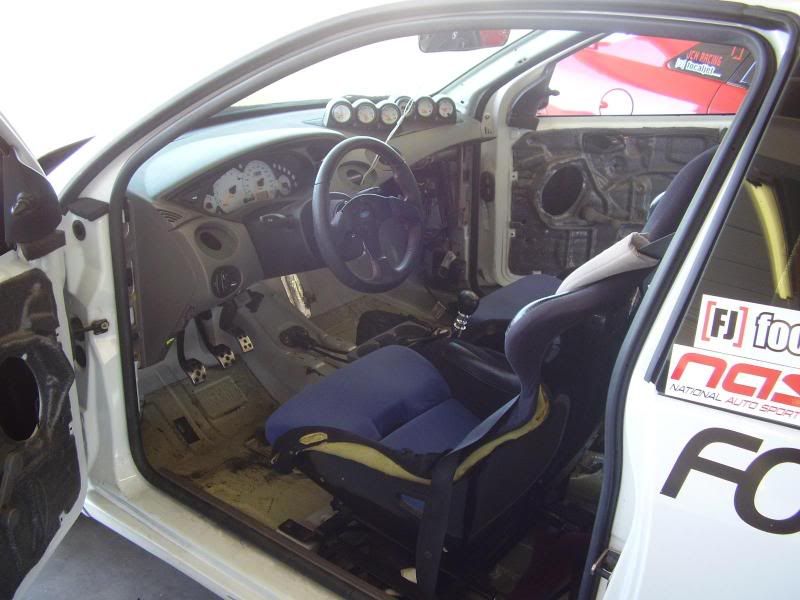 From sunrise all the way to sunset, a full day at the track.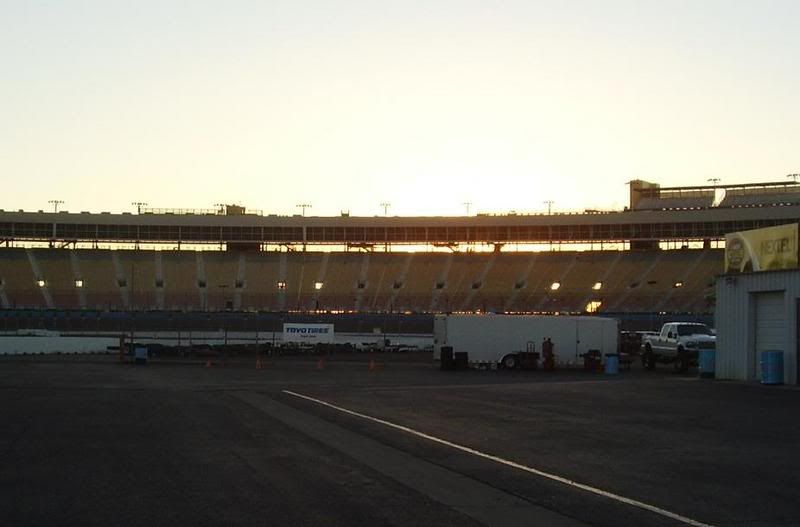 And of course a couple parting shots of the Cougar, nothing new really, just took a couple pics anyway.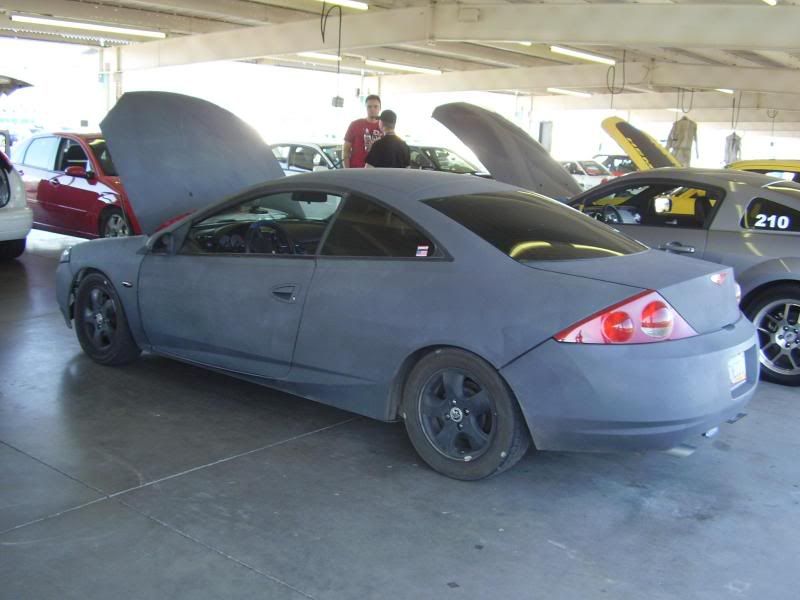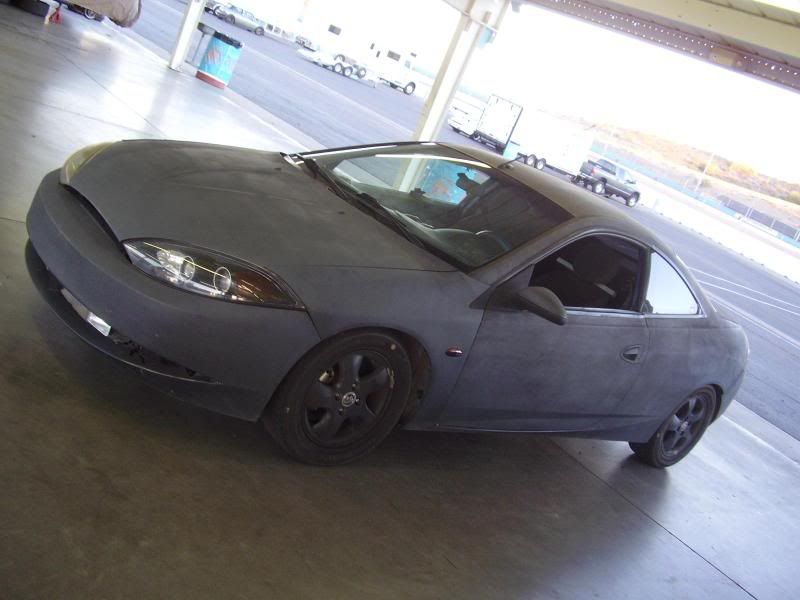 I have about an hour's worth of video to put together, should be up within a couple days. Also got a BUNCH of shots of other cars on track, many just simply gorgeous