Discussion Starter
·
#1
·
just as the title says. in order as listed. my fog lights:
the good: new fogs (stockies off pyro81's cougar)
the bad: no fogs (my cougar didnt come with any)
the ugly: my fogs from meijer that stuck out past the side of the car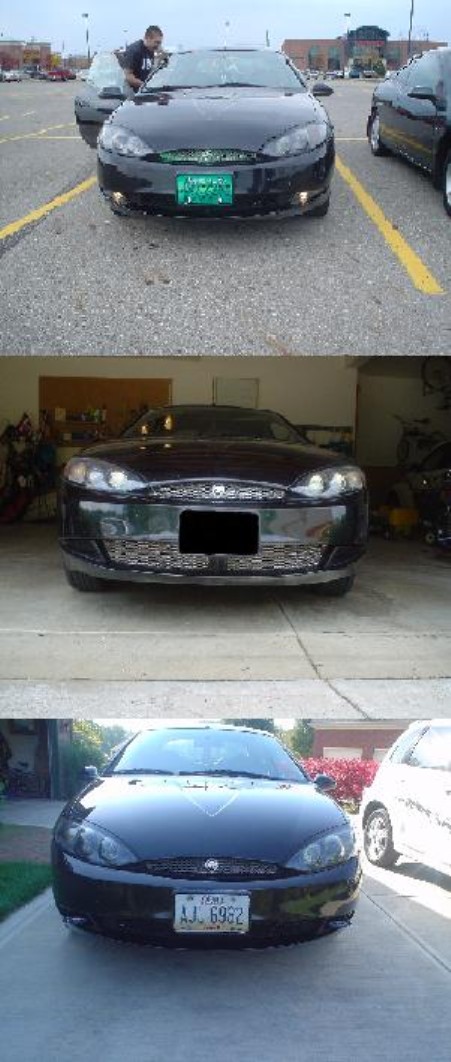 Keliente: And JAMallot is the official winner of the most-car-pics-posted-in-2-weeks contest!
and she is right, im kinda a hog lol, but this is a good thing, so i thought i would share. and it also shows my airbrushed license plate on the car, so i dont have to take up another thread with that. and i put all 3 pics (the good, the bad, and the ugly) together as one, so i took up less space! so im trying to get better at being obsessed with posting pics.
edit: sorry, i just noticed that the pic quality SUCKS! but oh well, i guess thats what i get for trying to enlarge it after making it smaller when making the collage. sorry