Royce bought a D16Z6 (Del Sol Si VTEC engine) from a friend of mine and it has a spun bearing (we knew this when he purchased it) and we got the bottom end apart to see what exactly we're looking at. We get the main "cradle" off and I see this sitting next to the #4 piston (next to a dime for size comparison).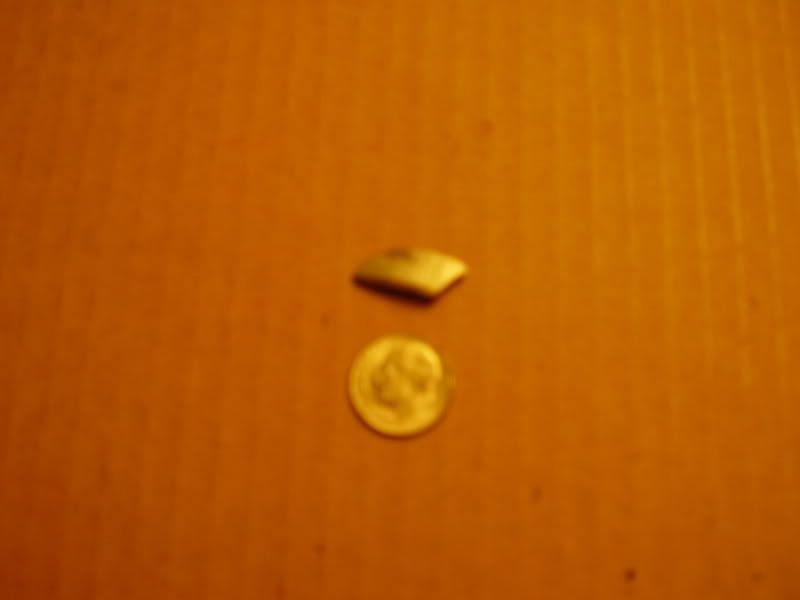 I look further down, and I see that its a piece off the piston skirt from where it knocked because of the bearing. Not a very large piece, but a piece nonetheless. You can see where it broke off here.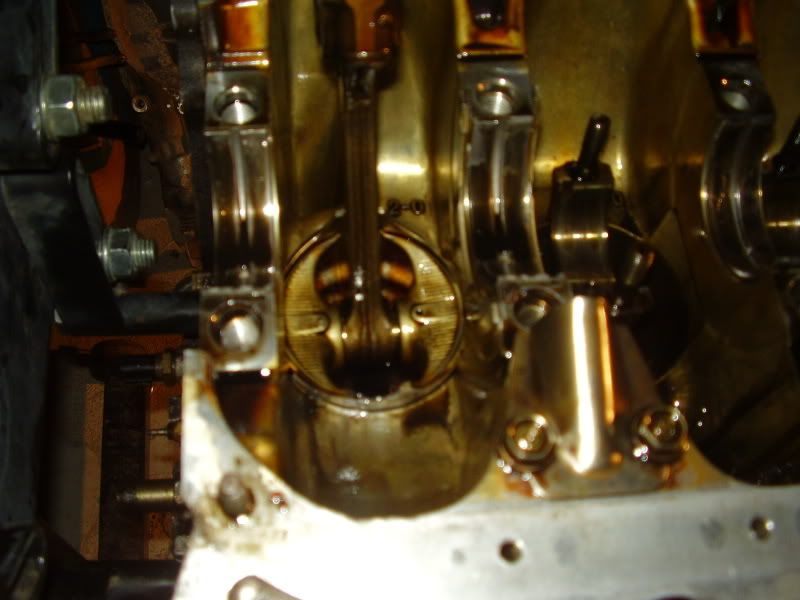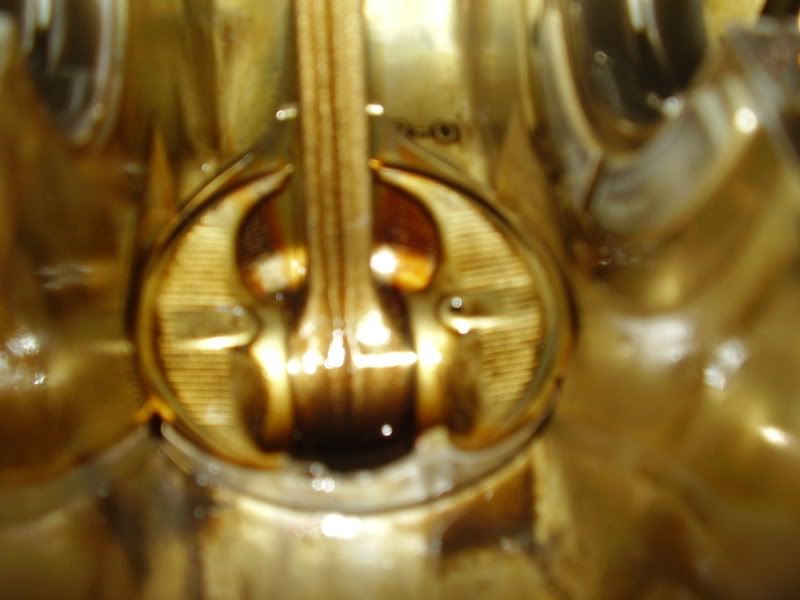 We get the rod caps off, and here's what the bearings look like. I'm no expert, but bearings shouldn't look like that...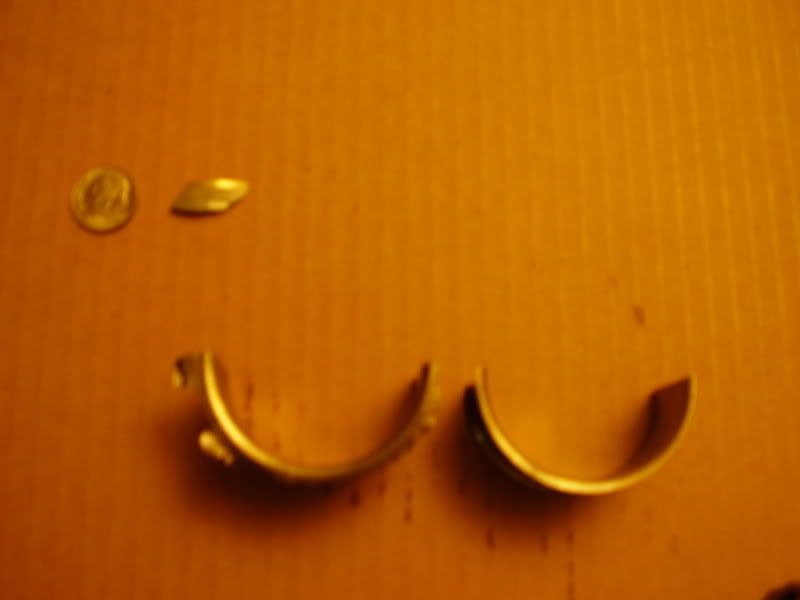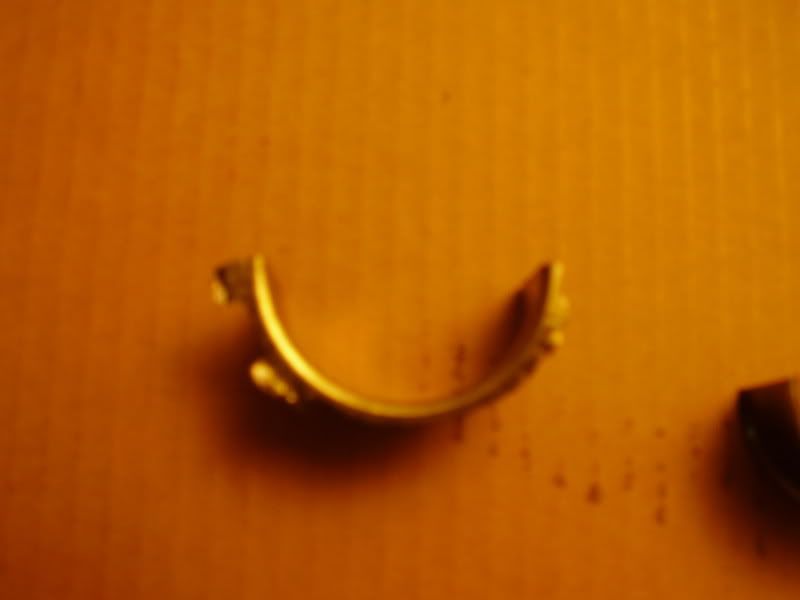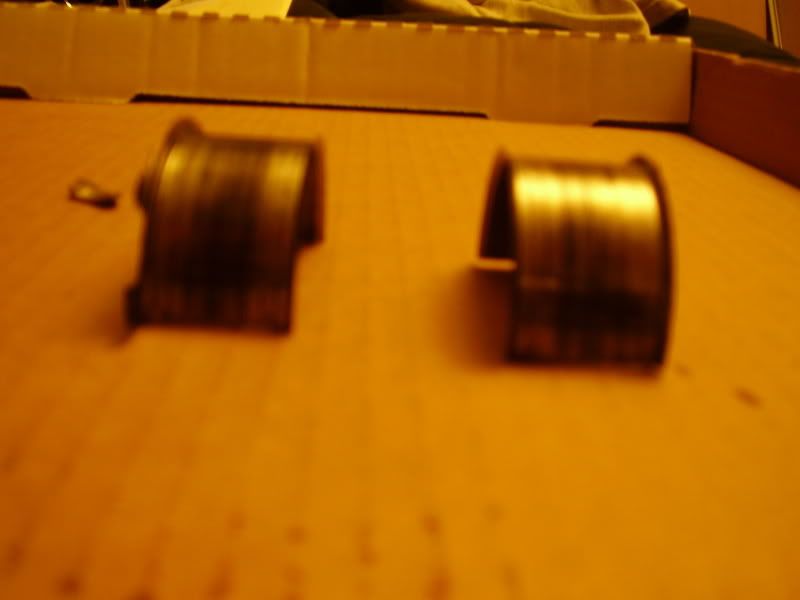 So in the very least, we're going to be replacing the one piston. My preference would be to throw all new high-compression pistons, rings, and bearings in and have a badass N/A Civic. But its Royce's car so we're gonna see what would be our best option and go from there. I'm strictly helping with the work and lending my opinion where needed, Royce is calling all the shots on what exactly we're gonna do.
I have to say this though, tearing into that engine tonight and looking at stuff in there was like a 13 year old watching a porno, you can't help but wanna check it out and see whats going on. :rofl: