OK, it took a while but I was busy. I now have 8 units 100% complete and the installation instructions / guide ready and my webpage updated with information to get your own.
Here's a vid of it installed on my other Cougar
Here's the install manual
http://excelcier.com/market/st/Sequential_Taillight_Installation_Manual.pdf
Here's my web link for everything
Excelcier.com - Ron Zlotnik
Photos are here;
Sequential Taillights - October 29, 2009
Vid is here;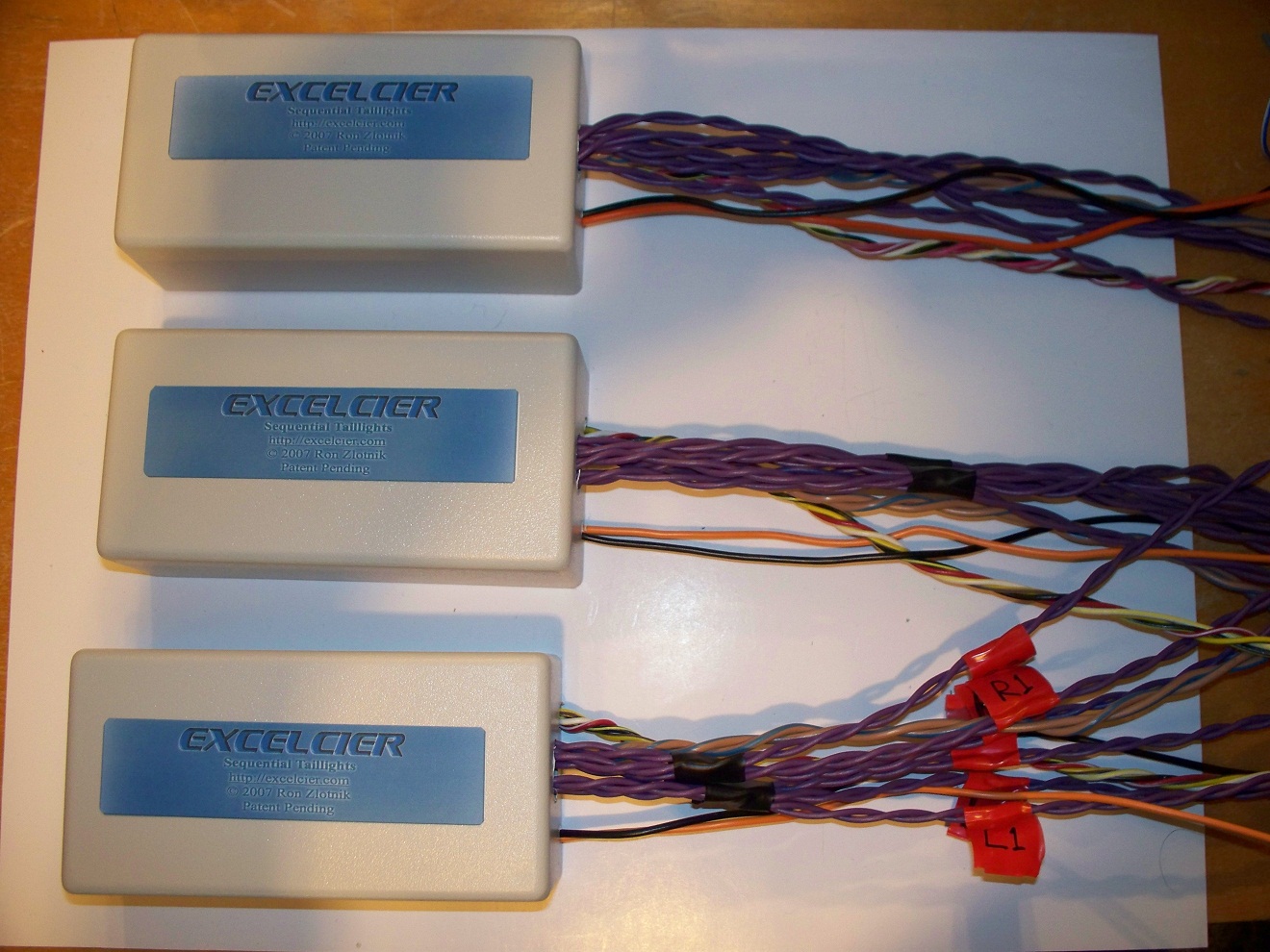 I have finally developed these real units for sale and installation on your existing vehicles using your existing tallight bulbs.
As a bonus, these aren't just turn signals and hazzards, but these will also be sequencing brakes as well!!!!!!!!!!!!! When you hit the brake pedal, both sides will scroll on and stay on until you let go of the pedal.
There is also a hidden fun easter egg in these units too. :evil:
I have completed hand building 3 units already and I am planning on building up to 10 more in the next month or so.
Quick note on prices, I'm not a company, I don't have chinese child laborers, I have 2 years of design tweaking and prototype testing and many hours of manual assembly labor plus raw material in each unit. If you think it's too expensive, don't buy it but don't complain about the cost. If you can do better... please do! I welcome the challenge.
Also once this unit is installed, the car will think your bulbs are out and your blinkers will blink too fast. You will need to do the mod to your flasher module to slow it down. Here's the how to;
http://excelcier.com/flasher/HOW-TO-blinkingrate.doc