Quick read here. I'm following Royce home from the Pool Hall tonight, and I suddenly see him make a quick swerve. I get about as far as "Why did he..." when I see what initially looks like a trash bag. Royce was able to straddle it (kinda strange though because his Civic sits lower than my Coug...) and miss it, I couldn't swerve in time and I feel this loud impact, the left front felt like it came off the ground, another loud BANG, the exhaust rattle a little, then no more. I pulled into the nearest parking lot, and got out to survey the damage. I look under the car, and while the suspension looks good (missed the trans case by about 4 inches, thank god), there is a very large dent in the underside of the car near where the drivers feet would be I would guess. The damage continues back, with several large scratches in the exhaust, but no dents thankfully.
Once I knew the car was mechanically sound, I hauled ass back to where the object was. I found a very large rock, probably larger than a football, sitting in the turn lane next to the lane I was in. Nearby was a medium sized garbage back that was obviously intentionally wrapped around the rock (I could see the knot from where they tied it together). The rock itself has a huge scuff on it from its journey under the car.
So I feel very certain that some punk kids thought it would be funny to set this rock in the road and disguise it as a garbage bag, then sit back and watch the carnage. I couldn't see anyone nearby, but so help me God if I ever could find them. I am so infuriated its not even funny, Royce honestly was scared when he saw the rage on my face, I probably could have ripped a lightpost down I was so pissed. Thats one thing about me. My car may look like a big hunk of ****, but if you **** with it, I will unleash the fury of hell on you. If I could ever find the punk bastards who put that rock there, I will do things to them that would make Al Qaeda step back and say "Hey now..."
Here's a couple pics, best I could do with the darkness.
Scuff on the subframe from the inital impact.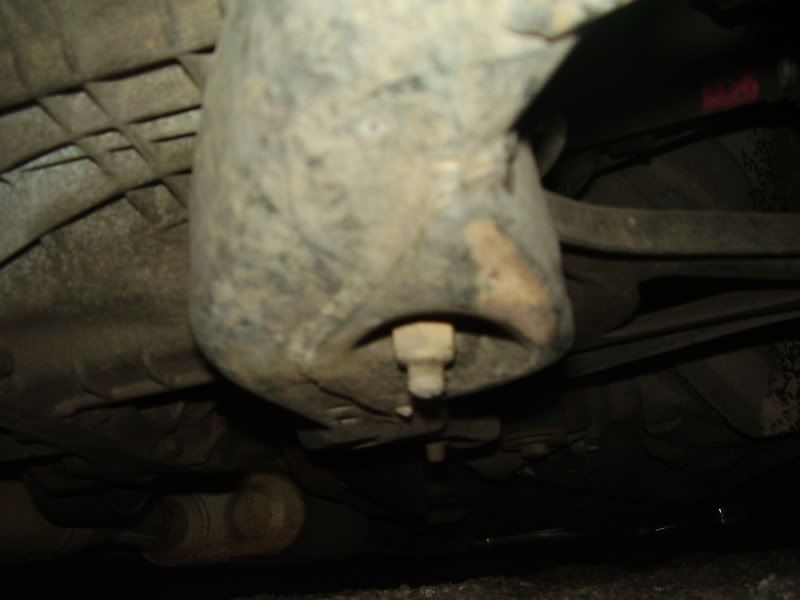 The major impact
Scratches on the exhaust (how it didn't rip that off I'll never know)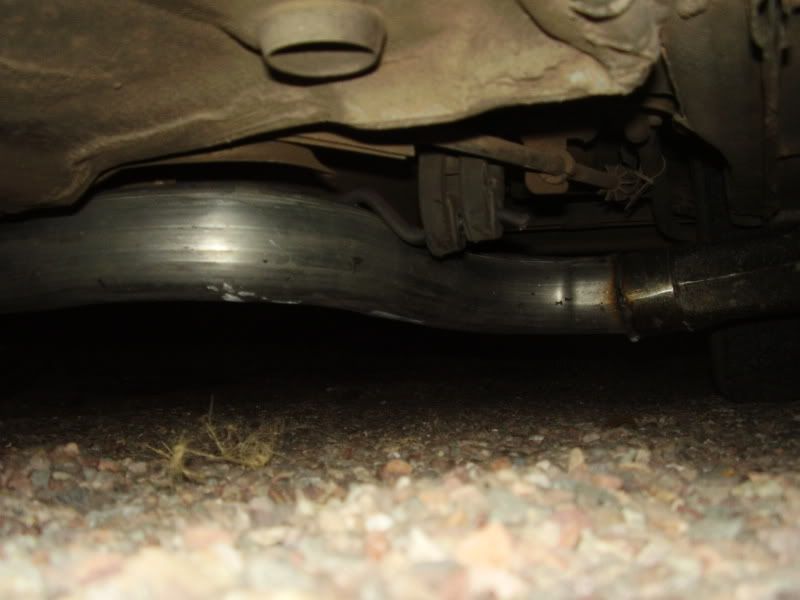 I'll get a better look at it after the sun comes up and update if I find any further damage.
Goddamn punk ass little douchenozzles!