Here are some new pics of the cougar as it sits today in the rain...thought I would share some of the litte things I have changed on the cougar in the last few weeks! Tell em what you think!
* I do have the fog lights just finished plastic polishing them and will be reinstalling this week!
New GTS Headlight Covers! Plus it's not seen in this pic but I also openned the actual headlights cleaned as best I could, and got rid of the amber corners...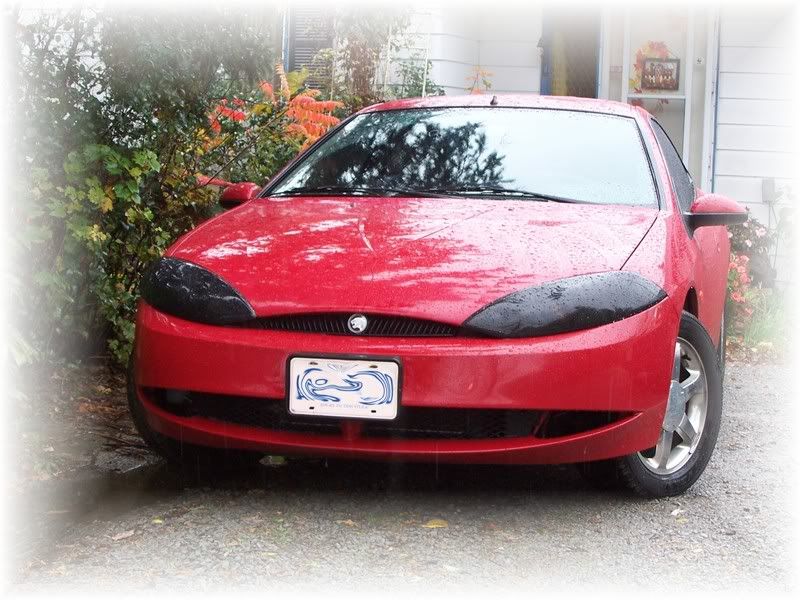 New Pads and Rotors! (drilled) and while I had the wheels off I did some wire brushing and caliper painting...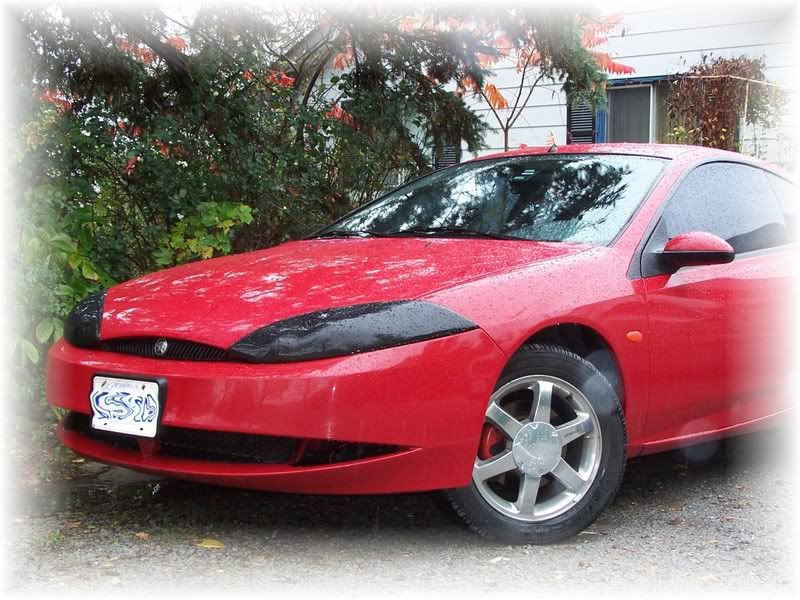 Shaved the hatch letters and placed the cougar head in place of the Mercury emblem! (Oh and I also painted the bottom of the gast tank and toe hooks black...the previous owner had painted them red...and I am a little bit anal and it was driving me crazy....so black they went!)
Xenon Bulbs...Just got them in today (cheap aftermarket set off of EBAY) I dont expect them to be amazing but do expect them to give off more light...we will see. Cause you get what you pay for!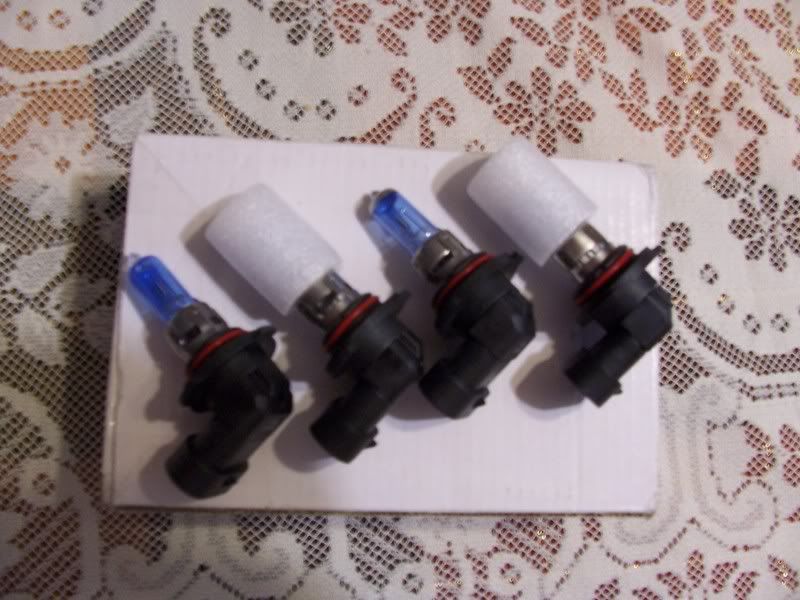 *So obviousy...smoking the side markers and some tail light covers will finish the look...but what else is on your mind.