Discussion Starter
•
#1
•
Good day folks,
For sale we have a 2004 3L plastic upper and lower intake manifold with taurus returnless fuel rail with 24lb oval injectors.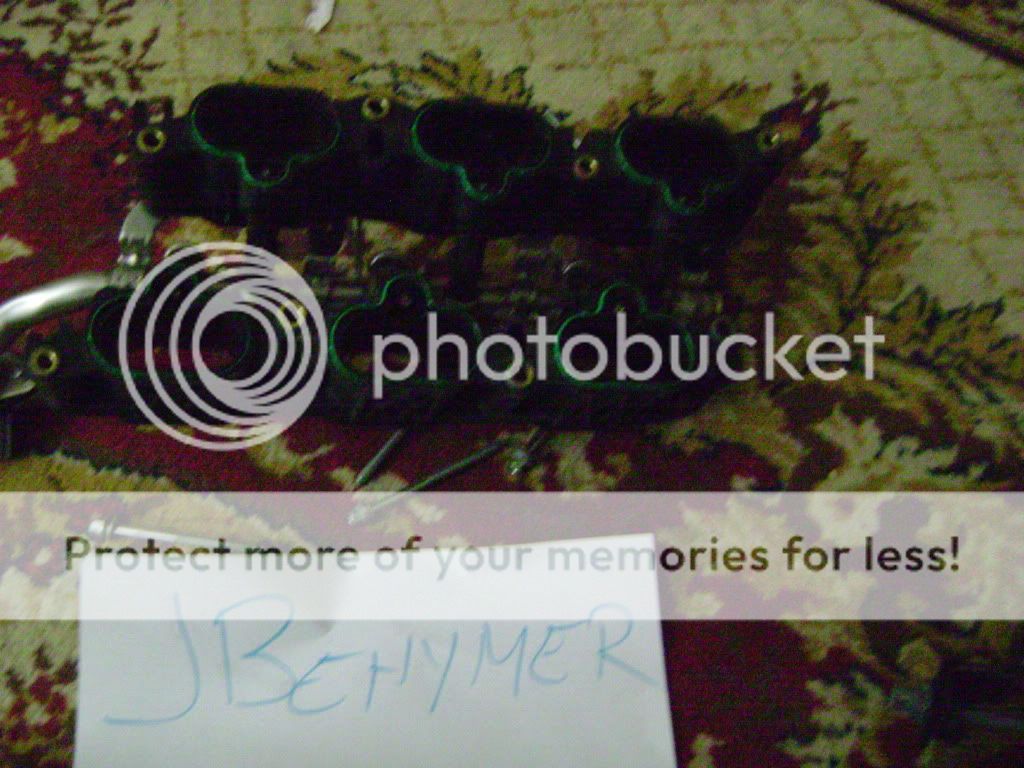 I am sking $275 obo on the entire upper and lower set with injectors.
If this is for a 2.5 swap then i also have an egr tube that the person with my 3L made for connecting the egr system up on the 3l for his contour.
Separate, I am asking $40 obo on the tube. If available when the intake sells, the intake buyer has the option of taking it at no charge.
Visibly, there is only minor wear to the intake, namely scuff marks on the intake. Everything is real clean, as the motor i bought only had 19000 miles on it.
I will be accepting paypal, postal money orders or straight cash should you like to save shipping and meet me. Leave your postal code for shipping and i will give you a full quote upon request.If you have any questions, don't hesitiate to post or call and i will get back to you.
Thanks!
John R. Behymer
Cincinnati, OH 45236
513.258.6676