Spent the last couple days up to my armpits in coolant system, so I made up some simple diagrams for future reference.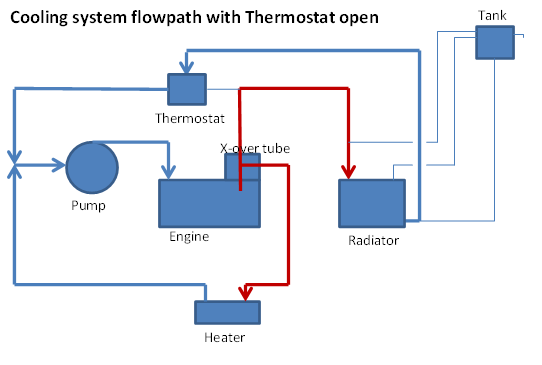 Dont miss this diagram as well from Ford:
http://www.newcougar.org/forums/attachments/problems/39675d1263315192-heating-issue-cooling-system-fig-2.5-l-cougar.pdf
Drawing added showing SVT oil cooler. It probably doesnt matter if it goes in the heater supply or return line, I chose the supply for convenience and because in the winter time, this lineup should get the oil up to operating temp slightly faster. The important thing here is to run the cooler in series with the heater. Dont try to run it in parallel or you will have to consider flow balancing issues.